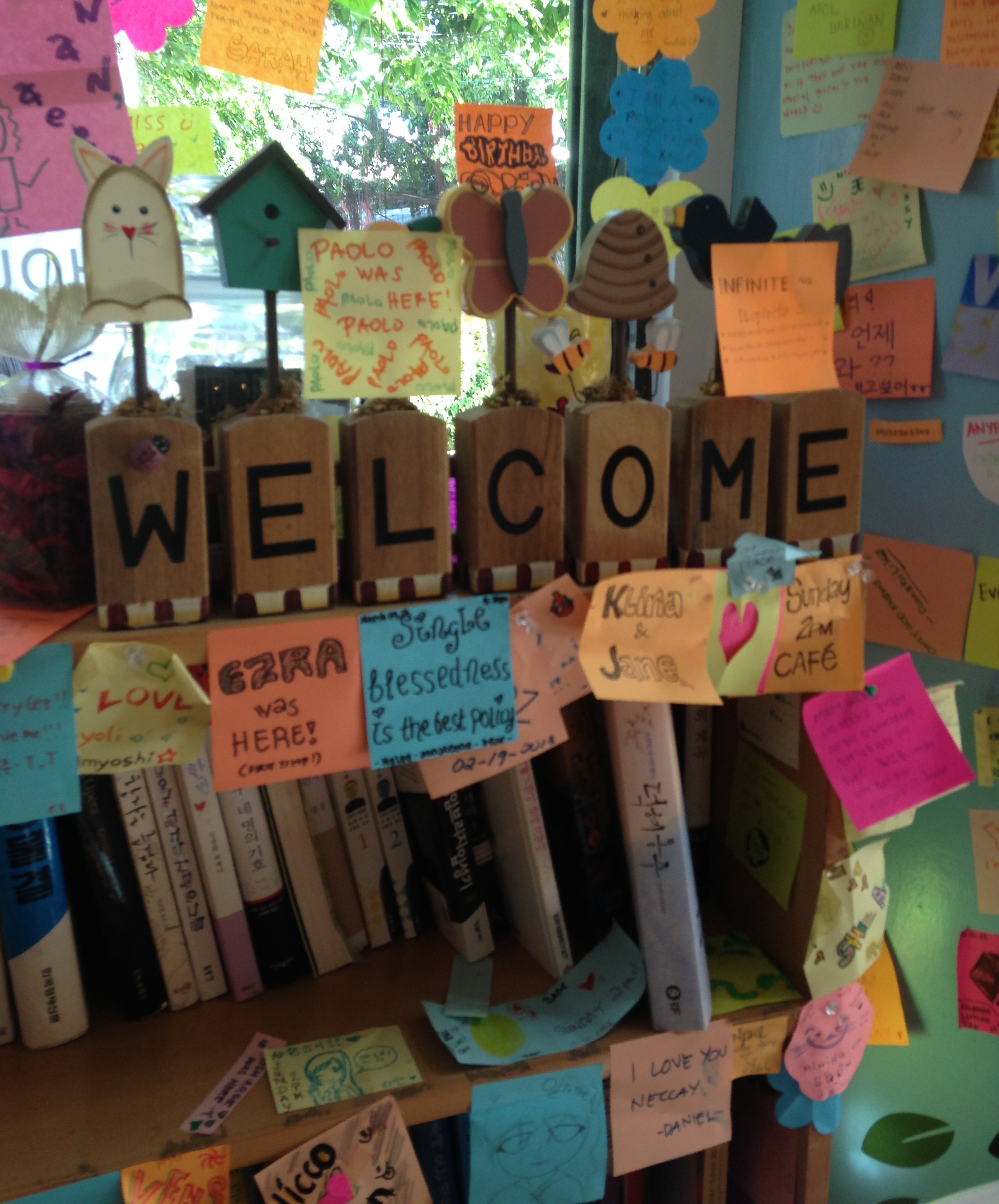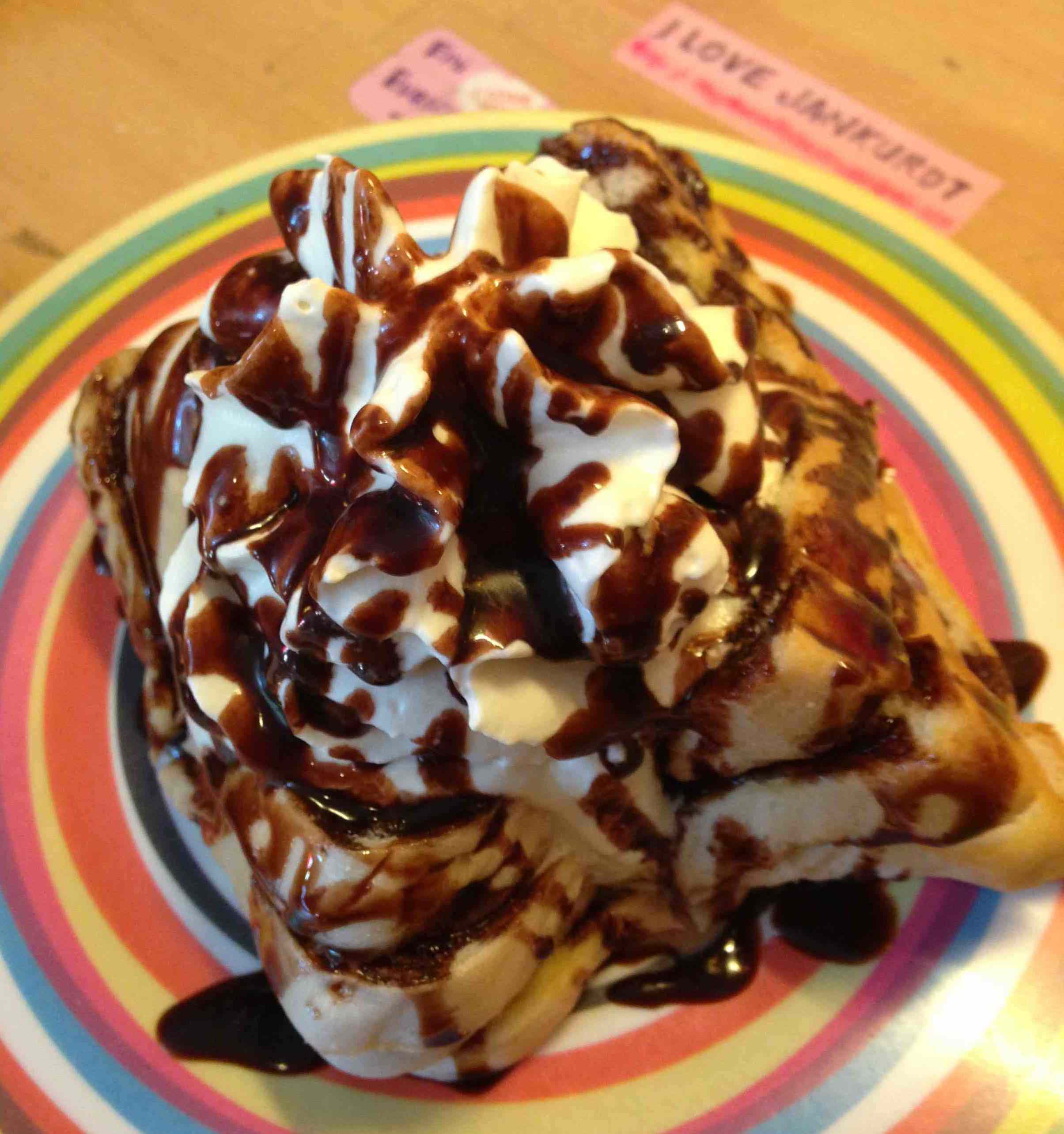 My curiosity was finally filled. With window glass just showing this, you would definitely be curious what's inside. Sunday 2pm has an odd name and a very unique ambiance for a public coffee and tea shop. It is like getting inside someone else's study room! The wall is either filled with book shelves full of books or plain wall full of post-its. I had so much fun reading the notes the guests before me wrote. There are confessions of love, advertisement on his twitter/instagram accounts including blog, and several unsolicited and funny advices. LOL 
The place is surprisingly very cozy too. It has pleasant smell of paper conducive of a good study and conversation. The menu is very thematic too. Guess what? Yes, of course, it's a scrapbook. I love it! For my first try, I ordered Choco Loving Toast. I am amazed at how simple yet delicious and beautiful this dessert is. Mouth-watery goodness! I promise I will try all in the menu. Everything in the menu is affordable. Affordable and delicious. A must-try! Yum! :) Check out the 4th pic from the top. That's snippet of the menu.
Sunday 2pm is a good place for students. That means, you can bring in your kids and introduce them to this place. Open their eyes to its uniqueness. They too can make their study a business. They just have to be creative.
Before I left, I got a chance to talk to Mr. Cloud. I asked why he named the place as such. His answer was, Sunday 2pm is a state of mind in each person's day. It is a state when our mood starts to pick up from being fully relaxed to getting productive again ready for a full Monday ahead. This is similar to our mood that usually happens at 2pm on Sundays. I agree with Mr. Cloud. Do you want to test that theory? Try it! :)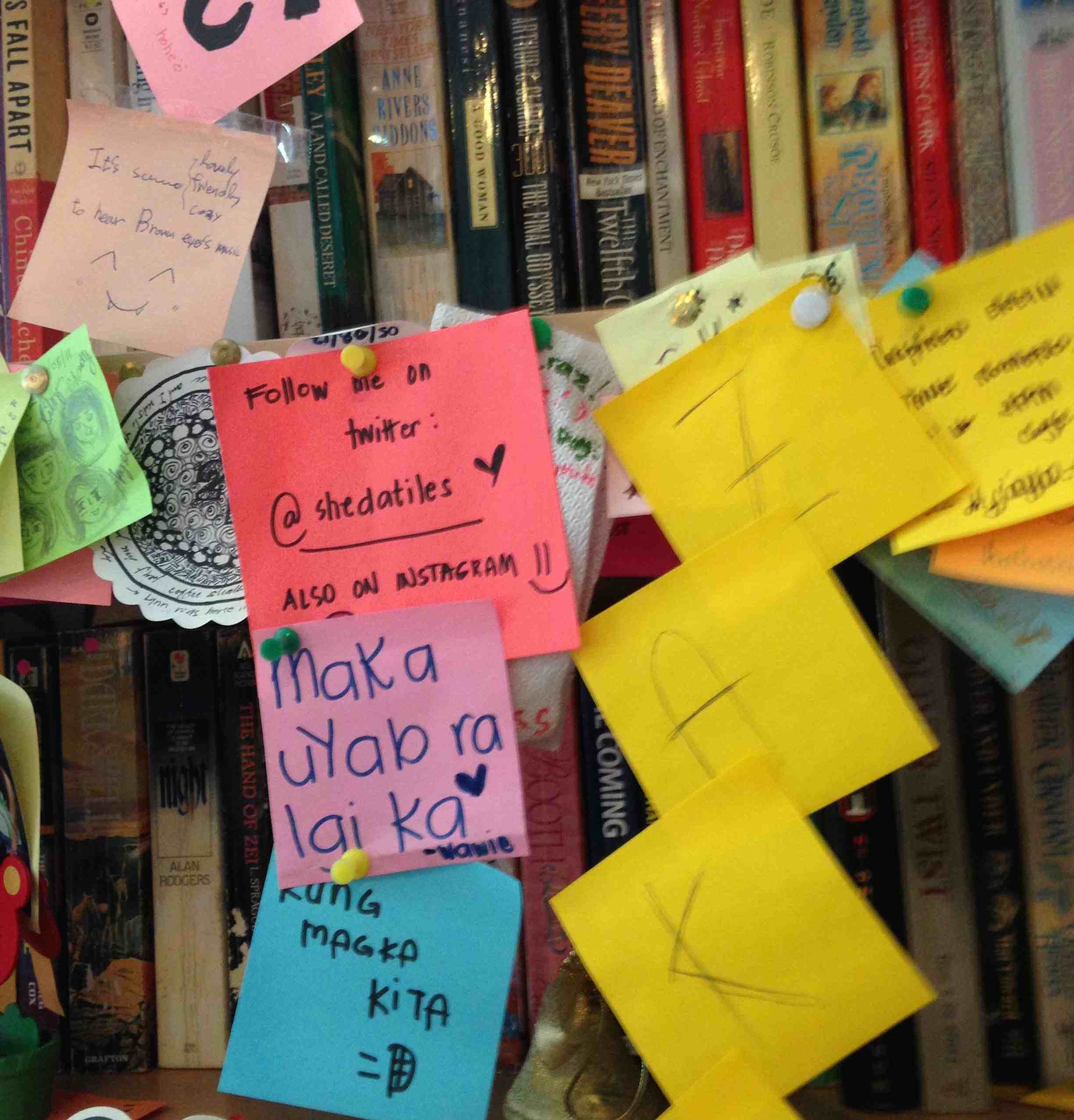 How to get there? Sunday 2 pm is located at Pres. Quirino Street, Mabolo, Cebu City. It is situated at the ground floor of Sarrosa Hotel. The place is open at 11am to 11pm Mondays to Saturdays. On Sundays, it is open at 2pm to 11pm. For inquiries or table reservation, call (6332) 3604146.
---