It's been famous in my newsfeed for awhile now. This recipe is pleasingly easy to make. Only the ingredients seemed intimidating as it has to be bought from Japanese grocery store which is not always available here in Cebu.
Sharing a recipe that is perfect for my liking.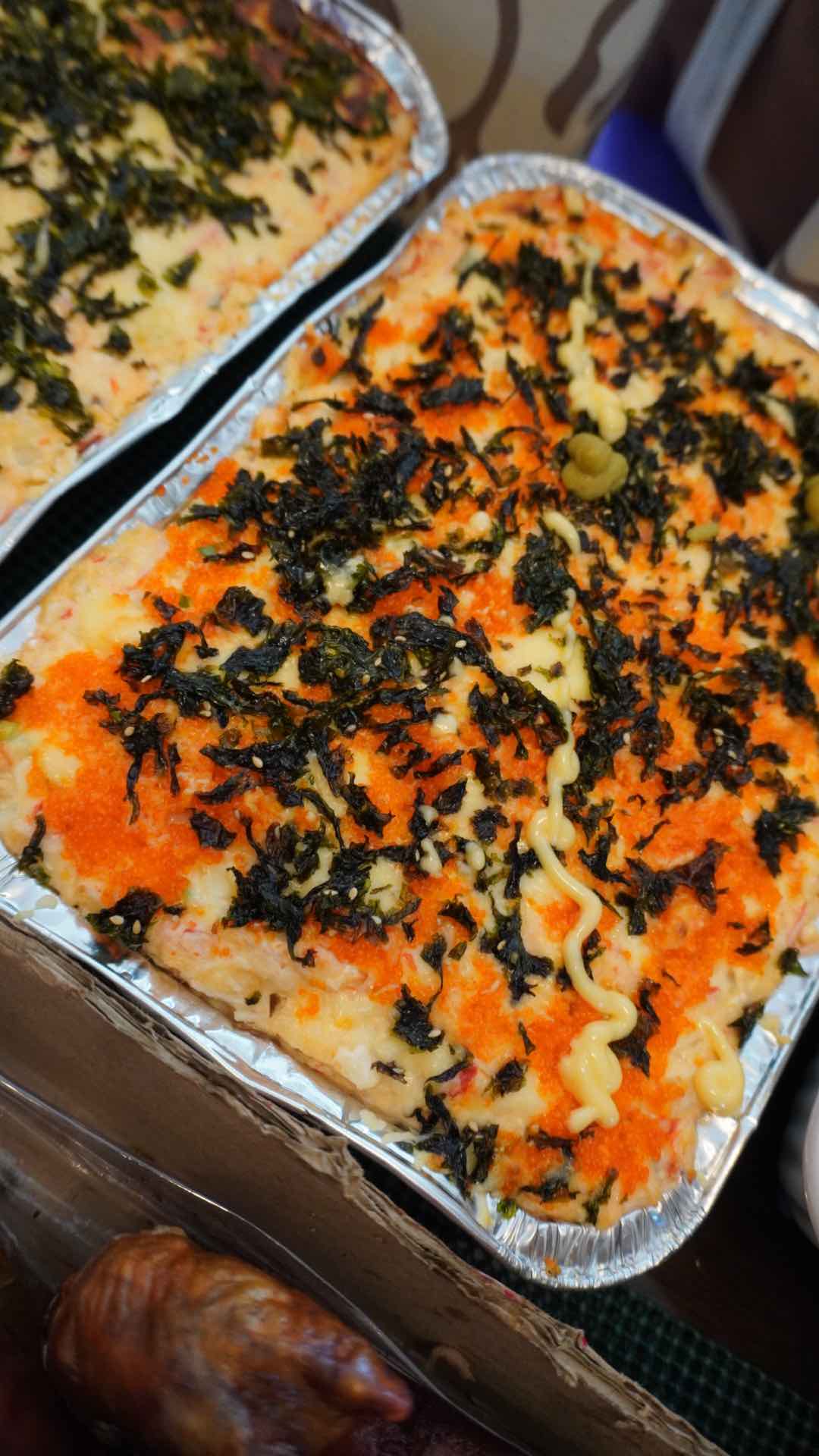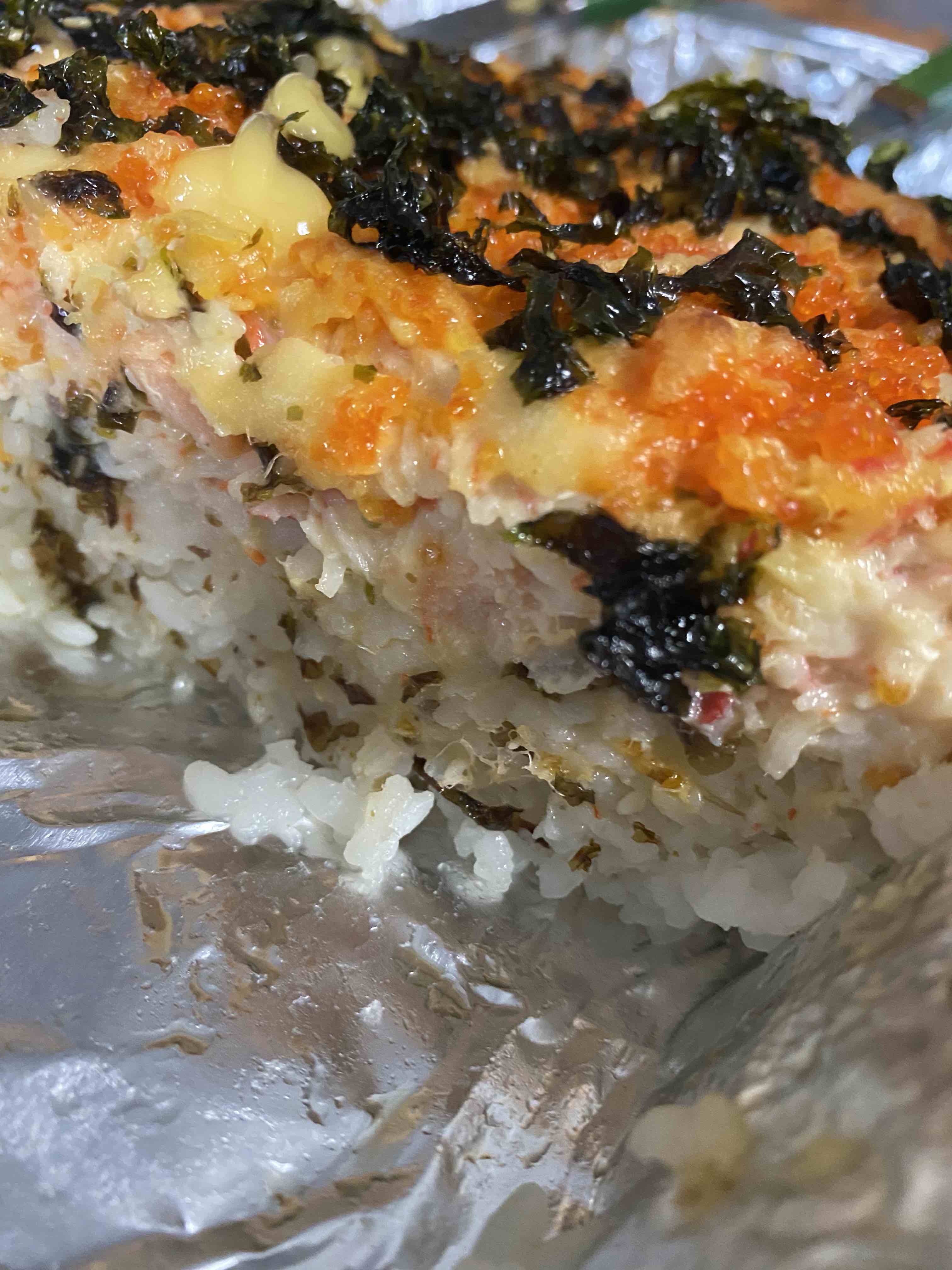 Sushi Bake
Ingredients:
Toppings:
   2 packs of Kani
   500g Salmon, baked for 15mins
   1cup Kewpie mayonnaise
   Green leaves onions, sliced
   White onions, sliced
   Siracha or wasabi (optional)
   1 bar 224g cream cheese, room temperature
   Quickmelt cheese
Rice:
   3 cups Japanese rice, cooked
   Sesame oil (optional)
   3 tbsp Rice wine
   1.5 tbsp sugar
   Furikaki, (or shredded Nori sheets + sesame seeds)
   Nori sheets for serving
   Masago (fish eggs)
Topping
1. In a bowl, pour Kani, salmon, onion leaves, white onions, cream cheese, mayonnaisse. Mix thoroughly. Add in sriracha or wasabi, according to how spicy you want it to be. Just 1tbsp of wasabi is enough for me.
Rice
1. On a foil tray or oven-safe tray (Pyrex), add in rice. Spread on the surface and break it a little. Spread in zigzag motion your sesame oi.
2. In a small bowl, add 3tbsp rice wine and 1.5 tbsp sugar. Mix until sugar is dissolved.
3. Pour bowl to rice. Mix well.
4. Spread the rice and compress.
5. Spread furikaki (or shredded nori sheets + sesame seeds)
6. Evenly spread on top the toppings on the rice.
Decorate
1. Grate and generously spread Quickmelt cheese 
2. Spread masago on top
2. Zigzag sriracha sauve on tray (optional)
3. Zigzag (from the other direction) your mayo
4. Spread furikaki
5. Bake in 200C for 15mins. When done, spread Moyano and decorate with some wasabi.
Serve with nori sheets. 
Note: To make sure Nori sheets remain crisp, wrap in foil. 
---