Looking for a good place to dine with a view? That is definitely at Delice! Delice is best known for its full bar (yes, wine, whisky, scotch are available too), and romantic view.
The food, although most reviews may not agree, I'd say is good too. It offers a variety of choices for the diners - from salad, to sandwiches, to pancakes, to steak. 
Chicken Parmigiana. If you love tomato sauce, this is for you. You can choose mashed potato or rice for your side dish. This is my personal favorite. It's huge. I couldn't consume it myself so I'd say this is good for 2.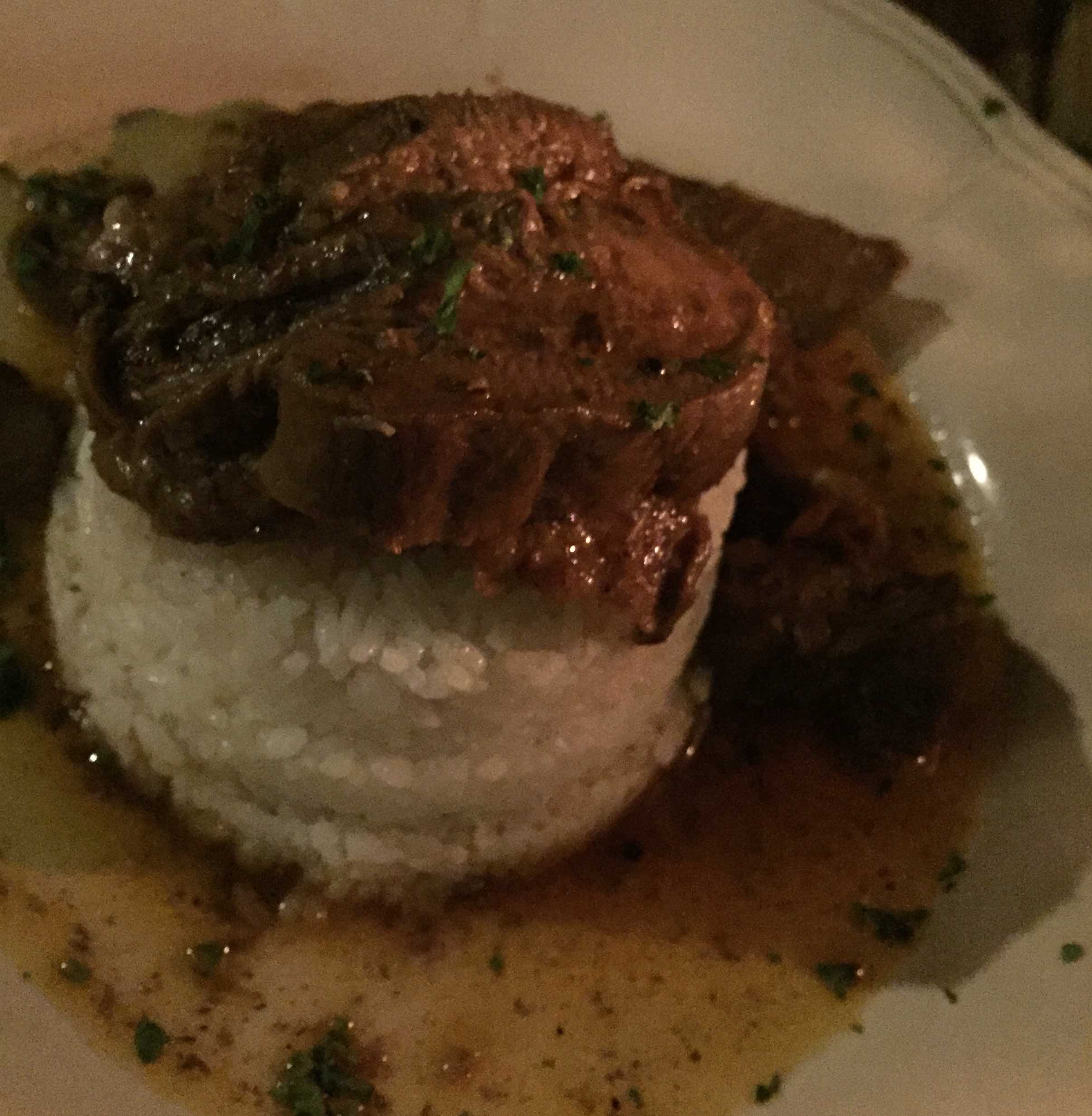 Lengua is another taste that I like. It's saucy and sometimes tend to be a little too salty (but tolerable). I could finish the whole plate clean.
These are how their steak are served. The one with gravy is called Peruvian Steak.
It tends to get really cold at night so make sure to bring a scarf or a jacket. You can also order yourself wine to keep you warm. A good ole hug would do too. :D
Here's a look of their menu:
How to get there?
Delice is located at Tops Property, Upper Busay, Busay, Cebu City. If you are unsure where that is, just drive towards Tops. While on the way up, you;ll find it at the left side of the road. You'll never miss it. Parking space is available too. Restaurant is open daily at 2pm to 10pm. For reservations, text +639064258799. Cellphone signal is quite bad so they prefer that you send an SMS instead. Make sure to get a confirmation text too.
Mode of Payment: Cash
---