Although the restaurant has been around in Cebu in years, I have just recently discovered this place. I fell in love instantly. I have not been to Japan yet (hopefully, soon) so I could not vouch for its authenticity based on taste. I can say, though, that of the times I have been there, my companions and I are the only non-Japanese customers. 
My favorites are:
Gyudon
Beef Terriyaki
Soba
Aside from the food looking and tasting delicious, it also not as expensive as the other Japanese restaurants in town. You may see for yourself. Here's a summary of their menu.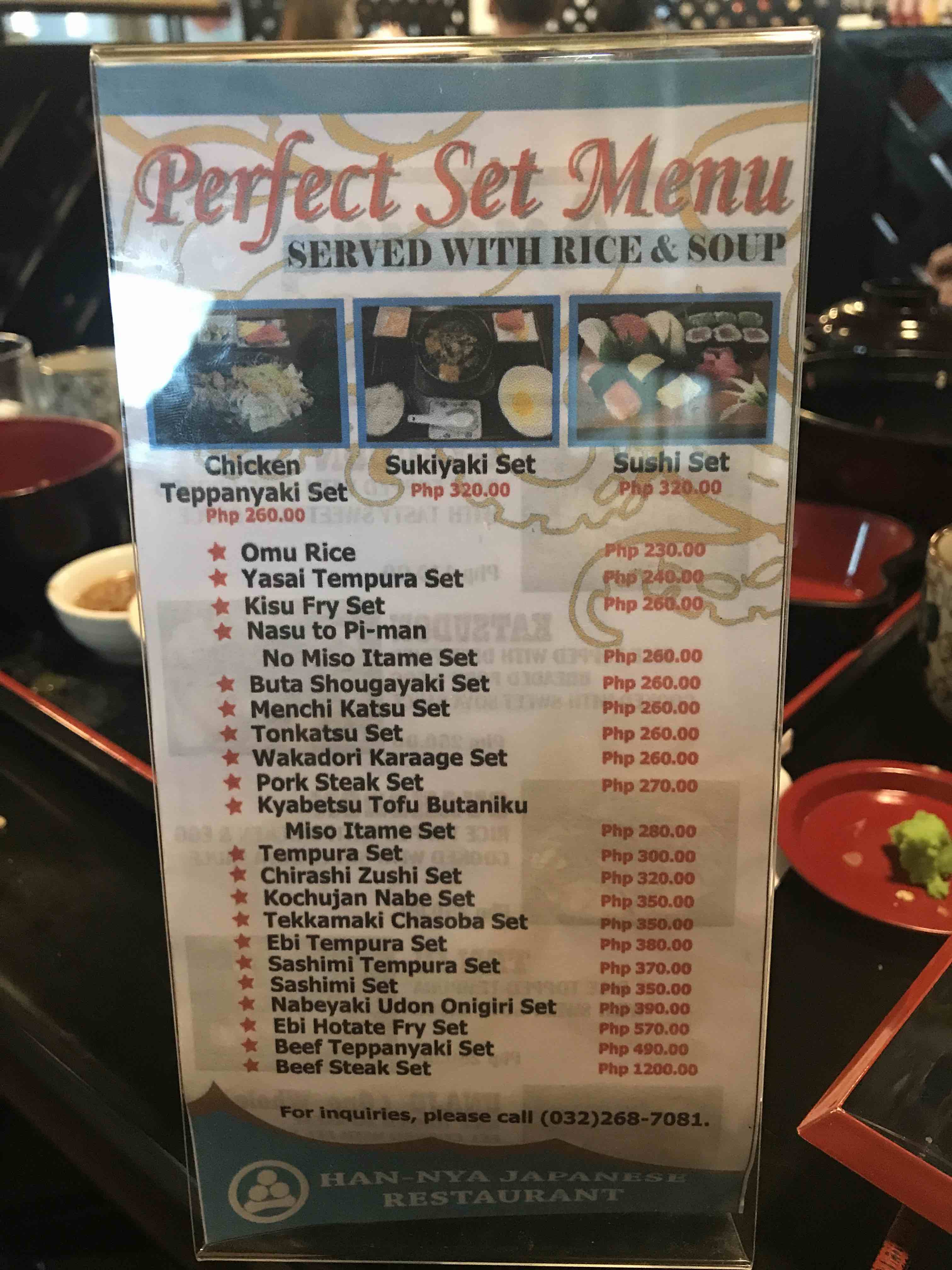 P.S Do not order the ramen. They are not known for excellent ramen.
How to get there?
Han-ya Japanese Restaurant is located at Hotel Asia, #11 Don Jose Avlia Street, Capitol Site, Cebu City. You may search Hotel Asia on Waze for directions. For reservations, call (032) 2367081.
---