I have always wanted to cook this. I tend to shy away from the steaming. I thought it was difficult.
I love how this taste. This is definitely one of my favorites. Here's the recipe.
Steamed Fish Pampano with Garlic and Ginger Soy Sauce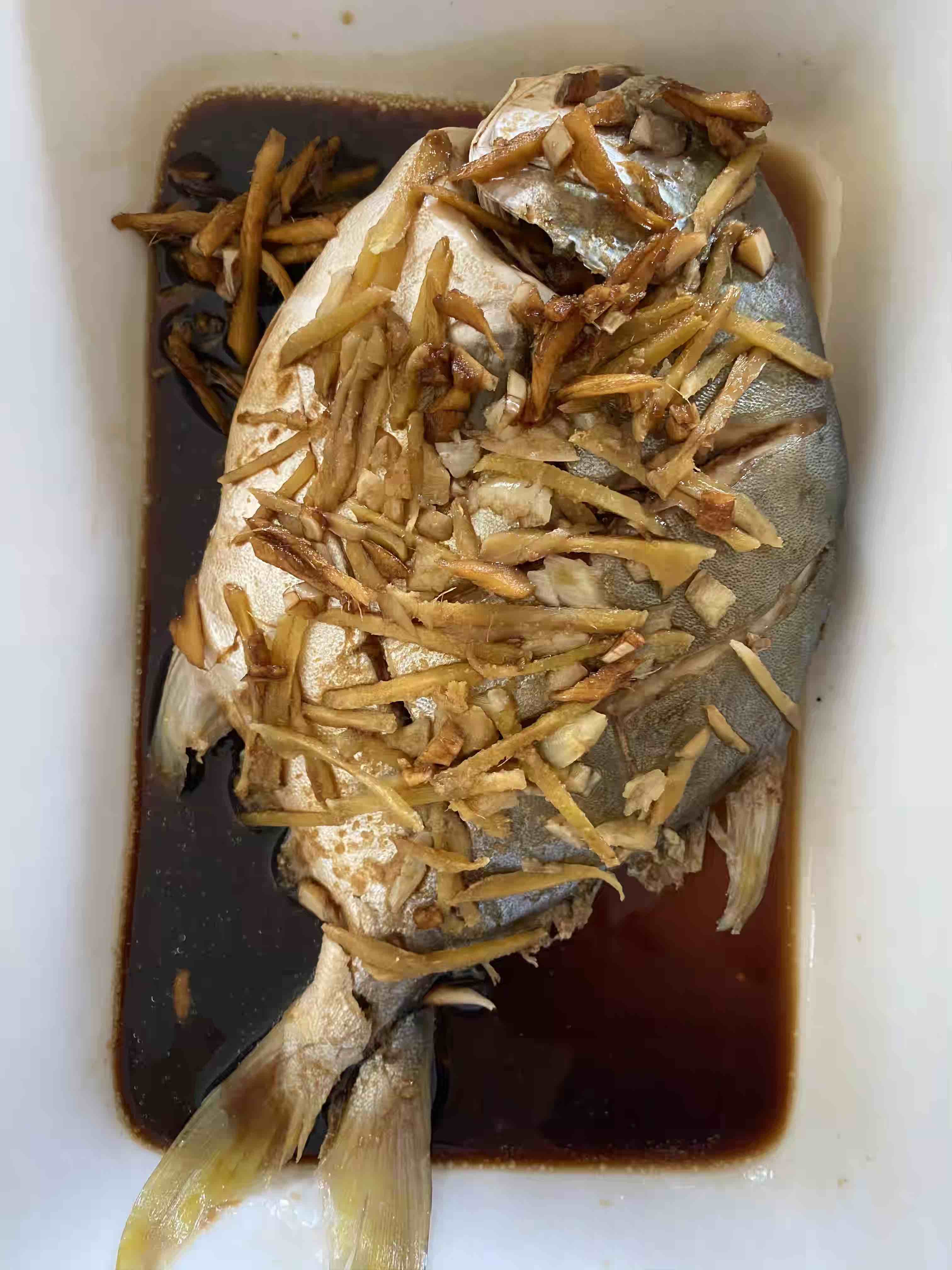 Ingredients for Fish:
Middle sized pampano criss-crossed sliced
Salt
4 cloves garlic (crushed then minced)
1 thumb-sized ginger (julienned or sliced vertically)
Ingredients for Sauce:
4tbsp soy sauce
2tbsp sugar
4 cloves garlic
1 thumbsize ginger
1/2 cup water
Procedure for Fish:
1. Rub salt to fish then stuff inside with half of the garlic and ginger.
2. Place the remaining ginger and garlic on top of fish. Wrap the fish in foil.
3. Steam for 20mins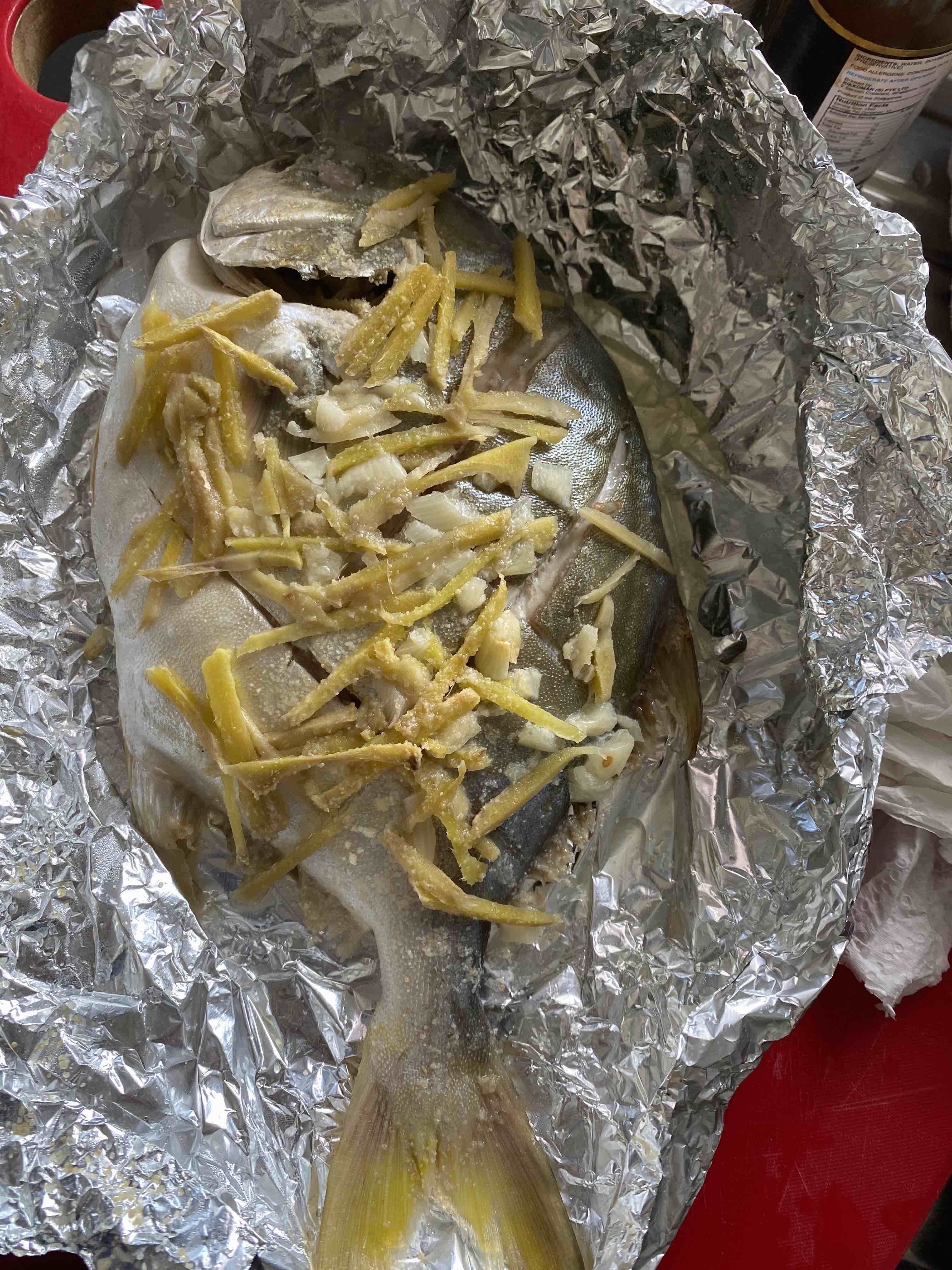 Procedure for Sauce:
1. In a pan, add soy sauce, sugar, garlic, ginger, water.
2. Bring to boil in Low to Medium heat. Stir mixture and let simmer for 5mins.
Procedure to combine Fish and Sauce:
4. After 20mins, fish is cooked. Discard all liquid that goes with it because it tastes fishy.
5. After discarding
#4
liquid, put on plate. Add sauce and garnish with spring onions on top for beauty. In the picture, I did not have spring onions in the final output.
---