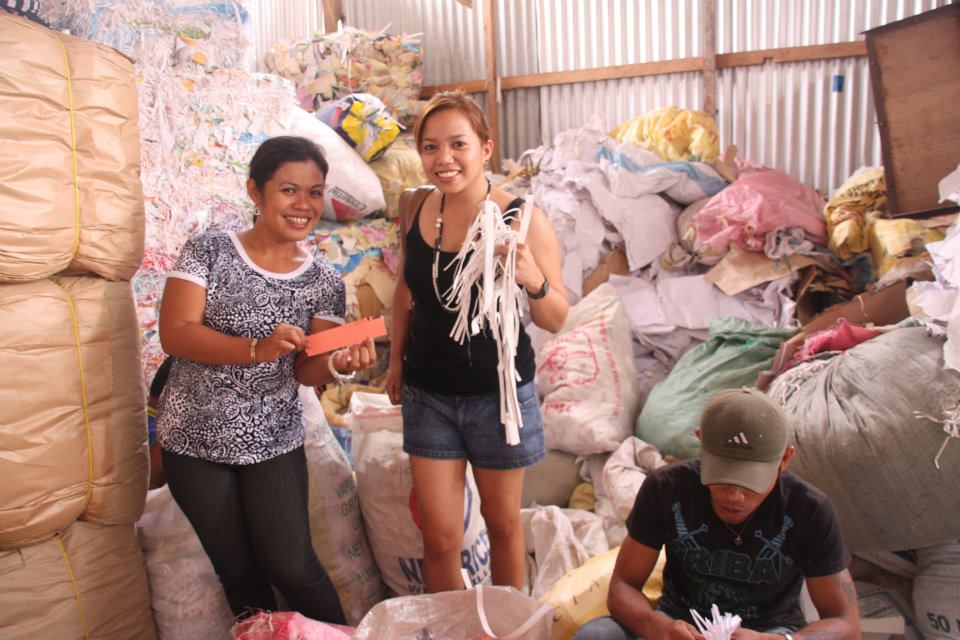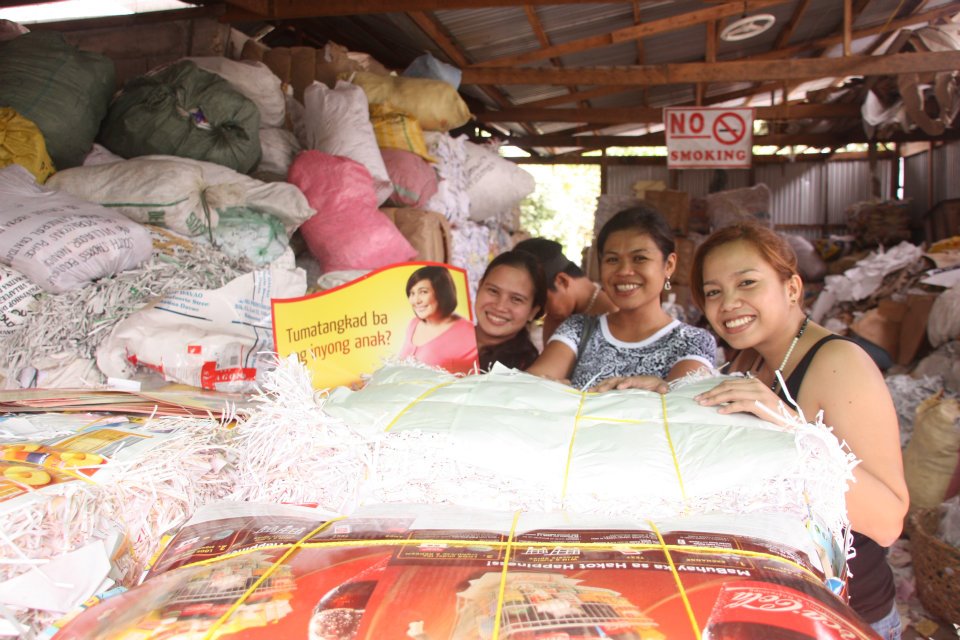 A cousin of mine, whose name asked to be withheld, found an unusual business. Guess what? She found cash in paper trash. Her husband has been her partner and even stands as the garbage collector. During my travel to General Santos City, I was able to interview her.
How long have you been in this business?
I've been in this business for 3 years now.
This is a very odd business you are in. How did the idea come to you?
My husband and I have always been looking for a good business to start with. We decided to go to Manila for vacation. While on vacation, we immersed ourselves to the Manila lifestyle. We went to junk shops, and smokey mountain. There, we met Kuya Noynoy. Kuya Noynoy, who is originally from Leyte, introduced us to the recycling business. His own words, "naay juy kwarta sa basura, mam". Curious of what Kuya Noynoy said, my husband and I went to visit the paper recycling plants. We asked about rates and got to know the business more. When we got back home, we decided to try. Because we were not confident we'd reach the tons, we used to deliver to a junk shop. When the business grew, we delivered directly to the recycling plants. Eventually, I got Kuya Noynoy to join me here in this business as an employee.
How much of the paper trash do you deliver every month?
A filled 40-foot container is one delivery. We usually deliver 4 times a month. At rare times when printed paper is abundant, we reach to 5 times a month.
When is the business at its peak?
It is at its peak during election.
How are the papers packaged?
The papers are segregated into different types. Each paper type has different prices. The most expensive is the pure white paper. After segregation, the papers are pressed in cubes and tied together. The recycling plants buy the papers according to paper type per kilo.
Where do you get all these paper trash?
We collect them from printing press, private companies, government
How may persons do you employ?
I employ 4 employees only for the segregation and packing. They receive salary. Part of their benefit is that they have free stay and free meals.
Are there times when you find money thrown in trash?
Yes. Sometimes my employees find money in the trash. They are usually placed in envelopes and folded paper. The rule is the one who finds it gets to keep it. Money range in amount too. Just last month, an employee found Php3,000 in an envelope.
How big is the garbage collection and recycling business?
It is a very big business to be a part of. Every time we deliver our goods to the plants, there is always a very long queue. Even other Asian countries bring their paper trash here in the Philippines. Some countries include Vietnam and Thailand.
How involved are you in your paper collection business?
I am very involved. Sometimes when I line up in an ATM and I see the trash bin at the side, I get so tempted to pour the bin and collect all the papers. Haha
I was going to ask about the prices but my cousin warned not to. She won't be sharing it anyway. After all, it's a trade secret. Hehe I've learned so many things from the interview. Even in odd places as long as you keep your mind open and you're willing to keep your hands dirty, there is always opportunity for good money. We used to tease her as basurera. She always stands proud. Why wouldn't she? The advocacy of helping the environment is a very big value to pass on to your children's children.
I am proud of you, cuz! I wish you prosperity in your basura business. More power! :)
---