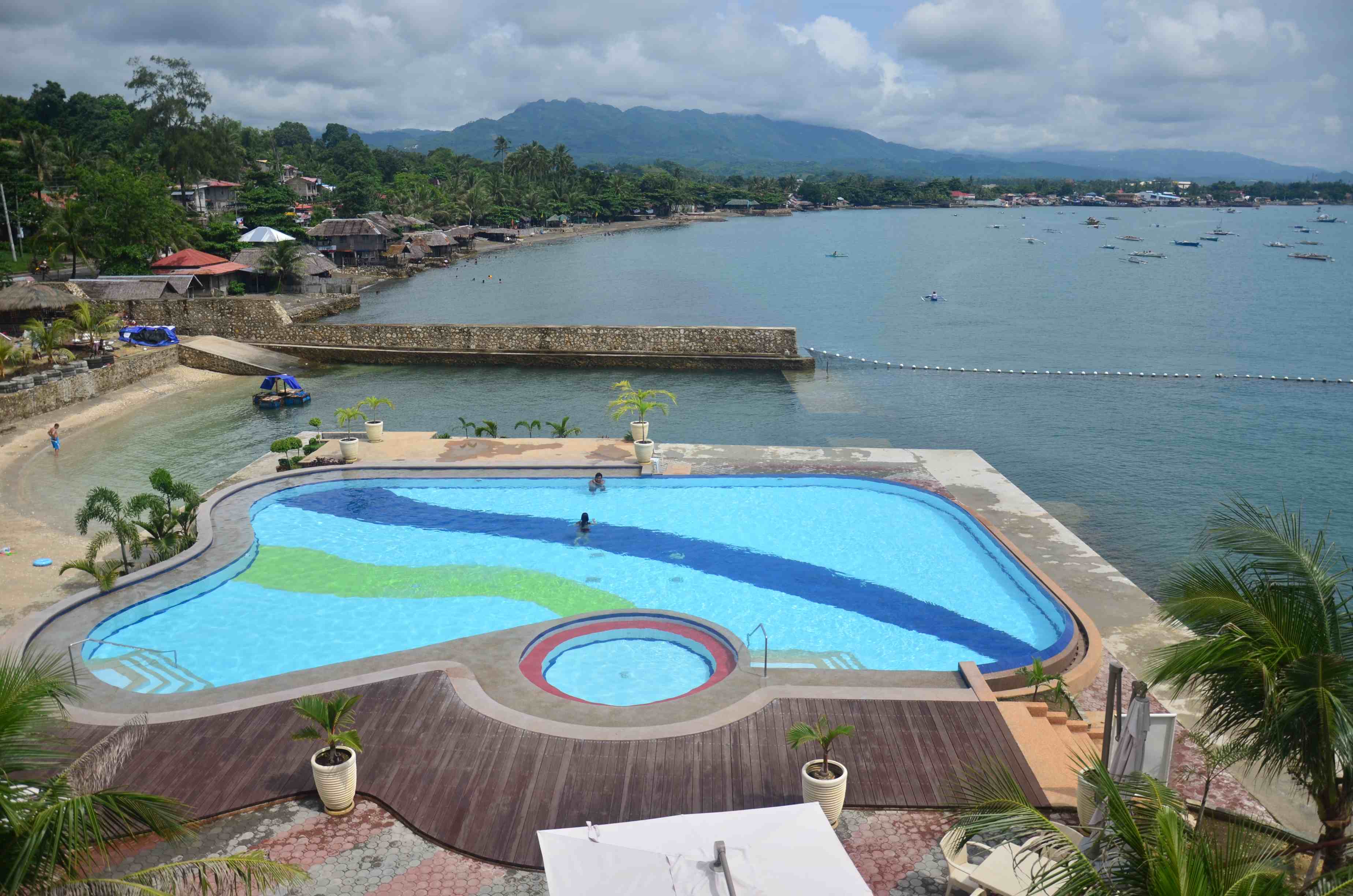 August is a wonderful month to bond with families and friends. Because last week had a long weekend, we decided to spend the Friday at Coco Palms Beach Resort for some team building activities. We came fresh from our 5 Dysfunctions of the Team Workshop and we feel very good. One of the norms we had created was to include in our regular team bonding some group activities that will allow us to get to know each other more. This month, we decided to spend it at Coco Palms. We had overflowing food and drinks prepared too.
Here I am trying to act out Friends with Benefits movie.
The second activity was a message relay game. The message was very long and in Bisaya. It was challenging for team mates who are not fluent in Cebuano. Some came from Bacolod and Luzon. One came from Germany. The message was, "Dili tanan laki, gwapo. Dili tanan gwapo, laki. Naay uban nagpa-laki-laki pero ang dugo berde." True enough, a message do mutates as it gets passed down to different ears. I even heard... "ang dugo Barbie".. LOL It was very fun, indeed.
Our last activity was 7-up. I would explain it to you but I find it easier to show it. It's a game that requires alertness and focus. Let me know if you're interested. :) Here's the group. We lack 3 more who were on travel this day.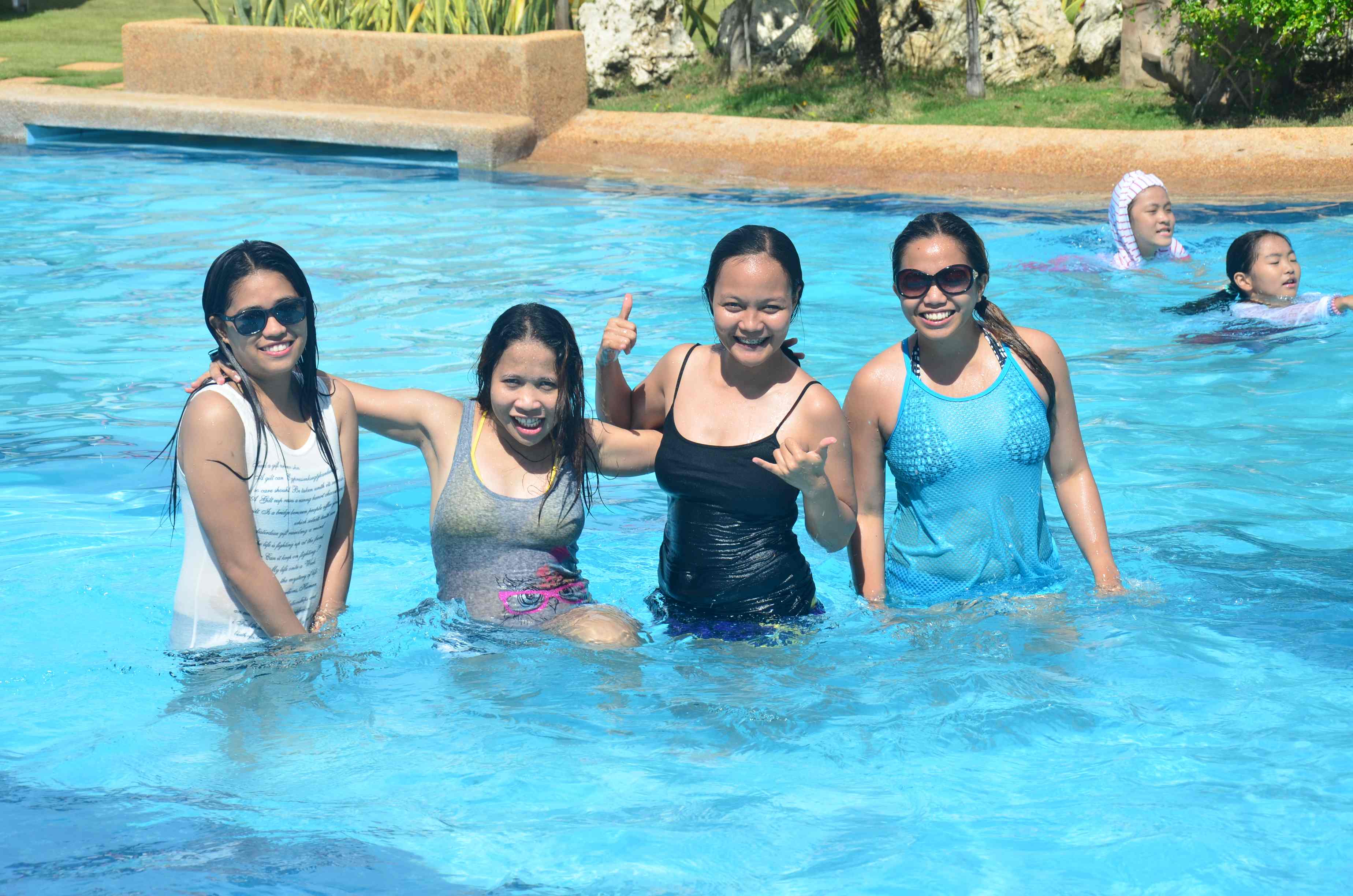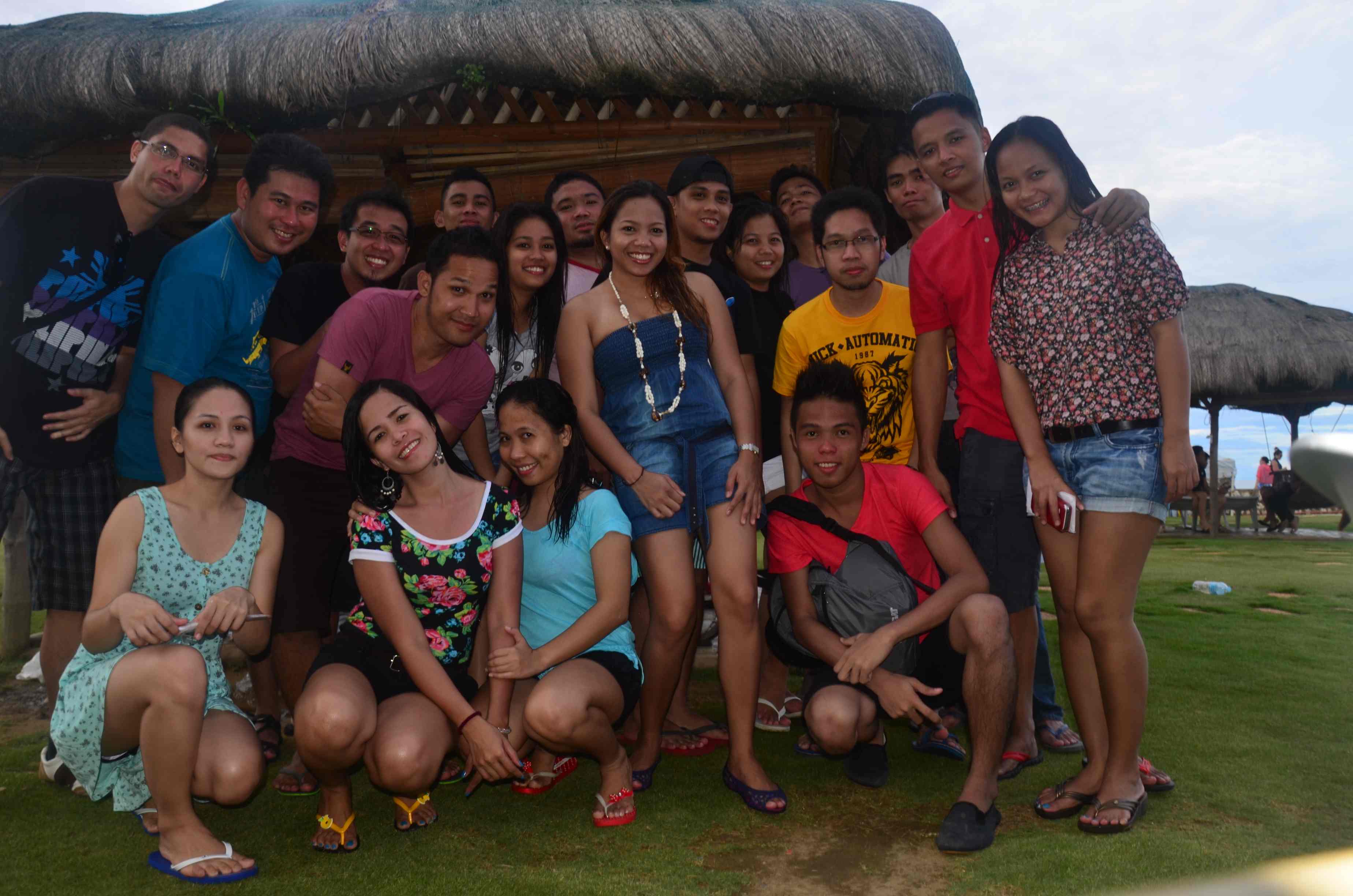 How to get there? Coco Palms Beach Resort is located at Sabang, Danao. If you are taking public transportation, you can go to SM and ride a V-Hire going to Danao. Coco Palms is at the right side of the road. It's very easy to spot. Entrance fee is Php150. Cottage rental is Php500. For inquiries and reservation, call +6332 5146737. Check out their Facebook page and website too.
---