Tired of the usual malling? Try a long drive. I discovered something cool in Dumaguete... Gabby's Bistro.
You can actually go to Dumaguete and still return on the same day. Yes, dumaguete is only approximately 2.5 hours drive away (140km) from Cebu central. When you reach Oslob, take the Maya Shipping roro ride for 30 minutes. Maya Shipping has trips every hour. A 30-minute ride... imagine that! You can't even finish watching a full movie. It's as if in no time, you are in another beautiful island called Dumaguete. :)
These are the beautiful sights you along the way to Oslob. 
Not far from the pier is a beautiful dining place called Gabby's Bistro. The place is so unique and well-decorated. It has a European, bright, colorful and fun-filled atmosphere. I was so amazed when I first visited the place. I still am. Do you see the Ethyl Gas Pump in red in the picture above? Guess what it is... It's a refrigerator. Yepyep! I actually thought it's just for decoration. I was surprised to know it's more than just that. Gabby's Bistro offers several food in their menu - steaks, beef, chicken, fish, salad, sandwiches, grilled, baked, fried.... There is always something for you here however you may like it.
A photo of me beside one of their post signs. I am confused where to go at the instersection. Should I head to Singapore? Bangkok? Tokyo? Bohol? LOL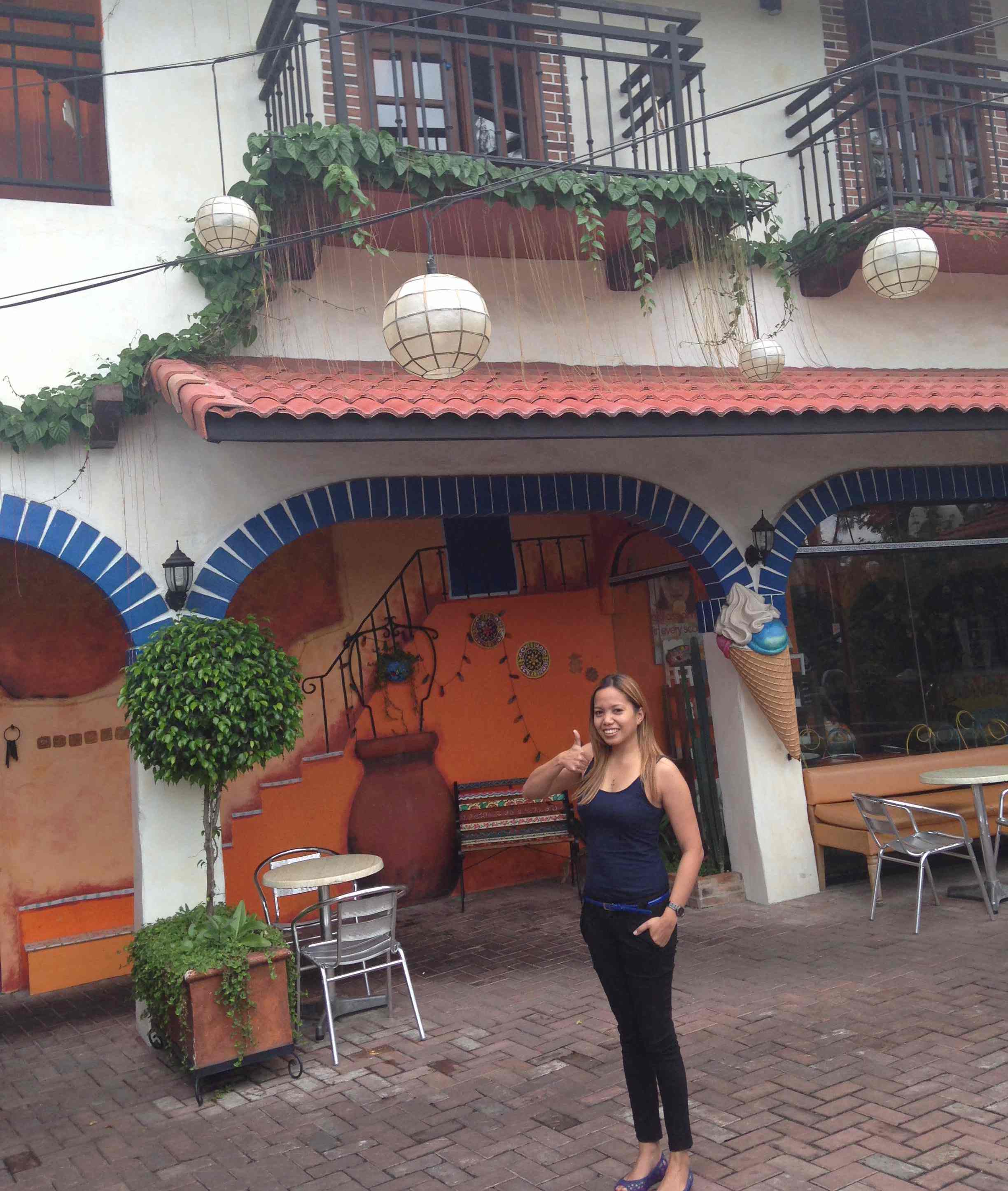 How to get there? Drive to Florentina Homes to find Gabby's Bistro. It is located in ground floor Florentina Homes, Rovira Rd, Dumaguete City, Negros Oriental, Philippines with zip code 6200. If you have Google Maps app on your tablet or smart phone, you will have no problem finding it. :) 
Enjoy your travel!... When you see me, make sure to say Hi and mention my blog. I am definitely coming here again. ^_^
---