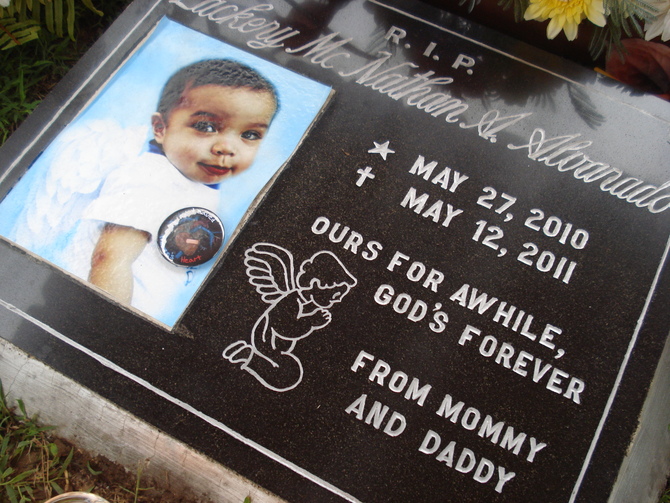 Here's a repost written by Hannah Almira Amora. The original post can be found at Let It Echo site. She wrote this on Nate's 3rd anniversary as an angel. This touched my heart. Thank you, Hannah. 
May 12, 2013 was Mother's day and not only that, it was the 2nd anniversary of Baby Nate.

 

 

Nate is one of our heart warriors who grew his wings over two years ago. He has lived a full life and because of his journey, he gave us hope for our future journey as well with Maven.

 

We first heard of Nate through the story shared by his dad to my aunt. His dad, Mc, was going to be the emcee of my cousin's wedding. And hearing Mc's story, my aunt told him of Maven's story too. And so, I was referred to Mc by my Aunt.

 

When my cousin's wedding came, I approached the emcee. And to my surprise, I knew that I've seen this guy before! I know this guy. He's the husband of a fellow Red Cross volunteer, Diana, whom I knew back in high school! Then it hit me - I've met Nate before! I saw Diana and Nate at the elevator while visiting a doctor before. So many things were rushing through my head in the first few seconds of approaching Mc. I recalled the times I saw Diane with Nate. How Nate looked so... So normal!

 

Then I felt sad.. :( I felt sad for such a young life to be taken away from a couple who's been trying to have a child of their own.. :( Mc, my husband and I chit chatted for a few minutes during my cousin's wedding just enough to get some initial info.

 

When we came home, we visited some of the sites that Mc mentioned and there, I started to cry for a baby who would later on, save my son's life.

 

Mc and Diane were one of our biggest supporters in our journey since they were one of the few people whom we knew in the beginning of Maven's journey who underwent surgery. A couple more of meetings with Mc in the beginning of Maven's campaign, and their experience, was a huge help to us. We were lucky enough to have them as our support group - a couple who could really relate to us.

 

I have been told by several people how Maven has inspired them. How it has given them strength.

 

Well for today, I would like to remember Nate, an angel who was already up in heaven and has given us strength in the course of our journey.

 

And to Diane, I don't know if you know this, but you're one mom I really look up to. The strength you showed in the worst time of your life. Nate is lucky to have you as her mom.. Happy mom's day Yan and to all the mother's out there!
---