I have only heard of Tuslob Buwa that's famous in Pasil and unique in Cebu during a visit to Misionaries of Charity. The idea is to cook pork brain and liver on a pan and wait for it to boil. Once it's boiling, dip your puso (hanging rice) on those bubbles for taste. Thus the name tuslob buwa or dip on the bubble. Tuslob Buwa is an economic way of eating because you only have to pay for your puso. In Cebu, you'll never get hungry! :) There are logistics concerns in going to Pasil, though. Pasil is a dangerous place to get lost in. So I almost surrended to the idea that I can never have that tuslob-buwa experience.  There is also a concern of sanitation because there's only one pan shared by everyone. All hands dip to the same pan. Others argue that with boiling food, it's hard for germs to stay alive. hehe yepyep, I would nod to that too. I thought I can never have that tuslob-buwa experience until Azul came.
Azul shows the ingenuity of Cebuano entrepreneurs. Because not everyone can go to Pasil and have that Tuslob Buwa experience, Azul made that available to everyone. Each table is provided their own frying pan and buthane-powered stove. You will also be provided a set of ingredients and tasked to do the cooking. You will only pay Php90 for this set with 12 puso. Here's what your set should look like.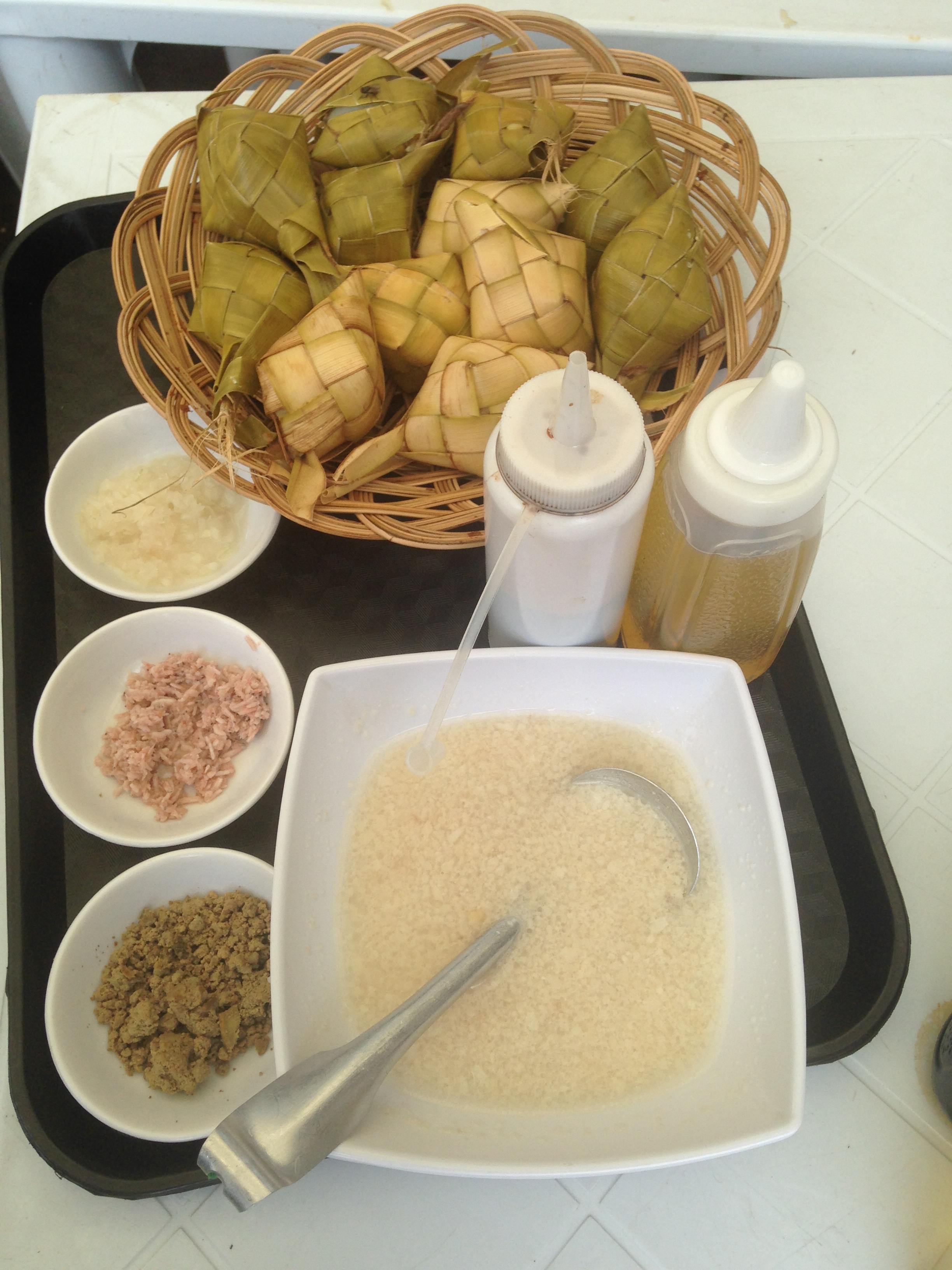 If you do not know how to cook one, you can ask one of the assistants/waiters to help you out. You can also research ahead on YouTube. It's a good, unique experience for me. The food is better paired with ice cold beer. I'm sure you'll have fun too.
How to get there?
Azul is located at Gorodo Avenue near Asilo church. It is located on the same side as Yamaha and InkedIan Tattoo Parlor. You will never miss it. The place is packed all the time. You can't call for reservation. There isn't a parking area too. To find a good spot for you and your friends, just arrive earlier than the rest. :) For more information, check out Azul Facebook page.
---