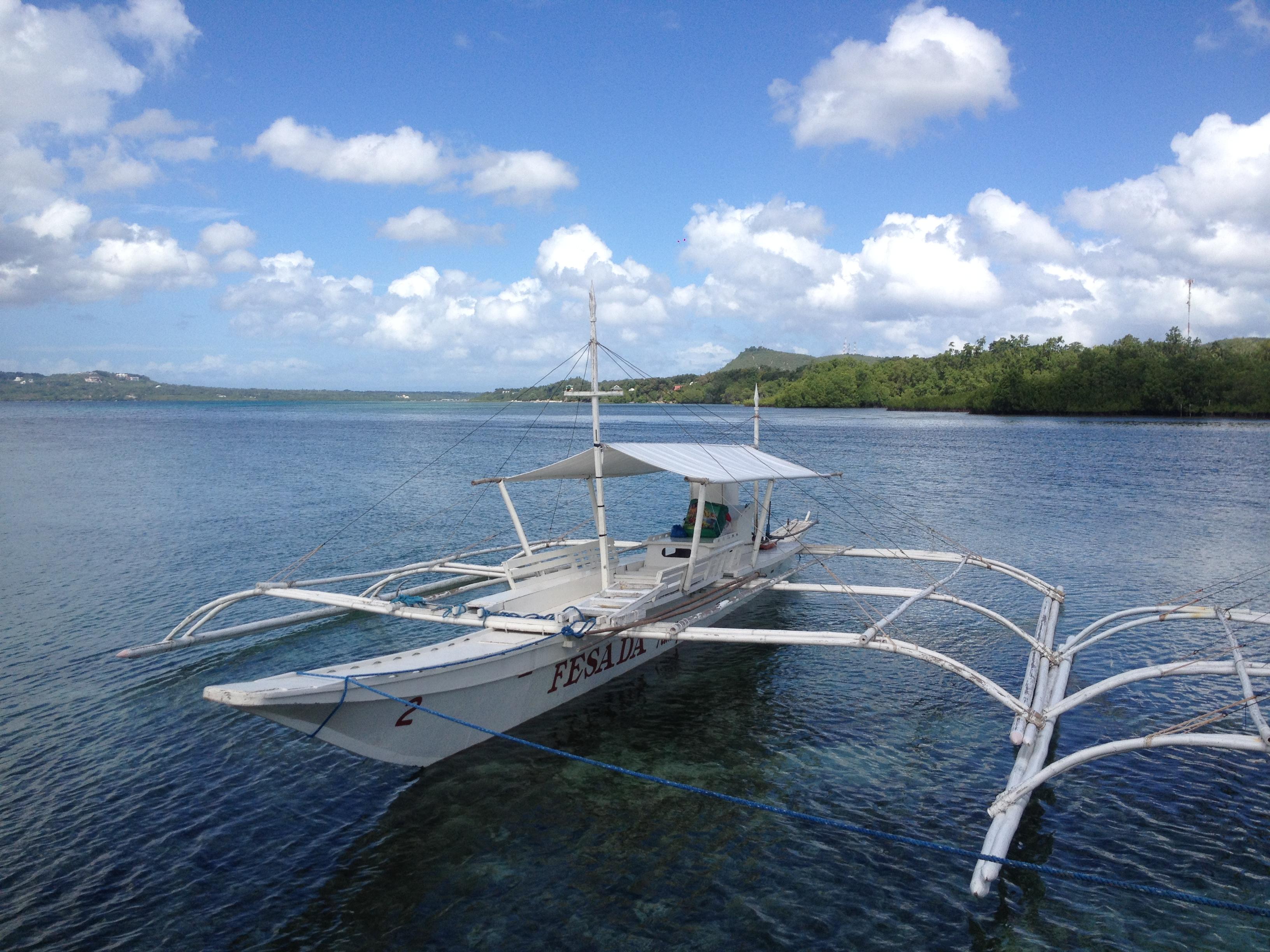 This weekend I officially kick-started summer with a trip to Bohol. Unlike any other trip, I haven't done my usual instense research of places to visit and where to stay. I came with friends and no questions. I came with the expectation that no matter what, I will enjoy the trip. I'm glad I did. The only down side I saw was how I packed. I had the biggest and heaviest bag in the group. It was kind of funny, actually. I was just glad I didn't pack my heels. LOL For trips like this, there was no need for make-up, comb, watch, jewelry, shoes, socks, pants, jacket, and pillows. I had them all. *epicfail* indeed LOL
I went and met with the most friendly group in the world! I was even more surprised to know that they are hybrid human beings!! Yes, hybrid... they have fins! The people I went with are free divers of Dive ta bai! They can hold their breath the longest. They could even go as deep as 40m in one breath. They take the coolest underwater pictures too. Check out their Dive ta Bai Facebook page. I am amazed! Here's one selfie by Jah Remiah taken at Balicasag Island.
A quick question on what exercises to do before Free Diving and a free dive enthusiast answered:
Breathe in for two seconds and then exhale for four. Notice that your exhale should be twice as your inhale.

Repeat step 1 for two minutes.

Take three deep breaths to fill your lungs. Exhale twice longer than when you exhale.

With your final inhale, fill as much as 90 to 95 percent of your lungs then hold your breath. Time yourself. Have someone clock you.
I tried to do the exercises but I was having headaches. Maybe I'll do it again some other time. Before trying to free dive, there's one big RULE that you should follow. That is, to NEVER dive alone. Always be with a buddy.
It was also in that trip that I came to know a Japanese national who was traveling alone. Her name is Asaki. She's now 24 and has been traveling since 21. She came from India and Thailand before arriving Cebu. She works for 6 to 9 months and travel for 3 months. Now why didn't I think of that when I was younger? Hmm.. oh well, it's never too late. :) I admire her guts and travel urge. She is your typical island girl too as she lives in Okinawa, Japan. She loves the beach. She free dives every day during Summer and Spring.
We stayed for a night at Pamilacan Island. It was a cost-efficient accommodation for only Php650 a night. With friendly staff, great food, and lots of freebies, I feel like I got more than what I paid for. The prices might change, though, depending on season and availability. Here are some details of number to call for reservations:
Pamilacan Island is beautiful! I had the best view in the island for sunset. Check out my pictures.
I slept soundly with the sight of this still in my head. Love! :)
In the morning we headed to Balicasag Island where we swam with a number of Pawikan (giant turtle). I was amazed and scared at the fact that I feel so little and weak swimming side by side with this creature. It was an awesome kind of feeling. Photo grabbed from Dive ta Bai facebook page.
Here are pictures of the group.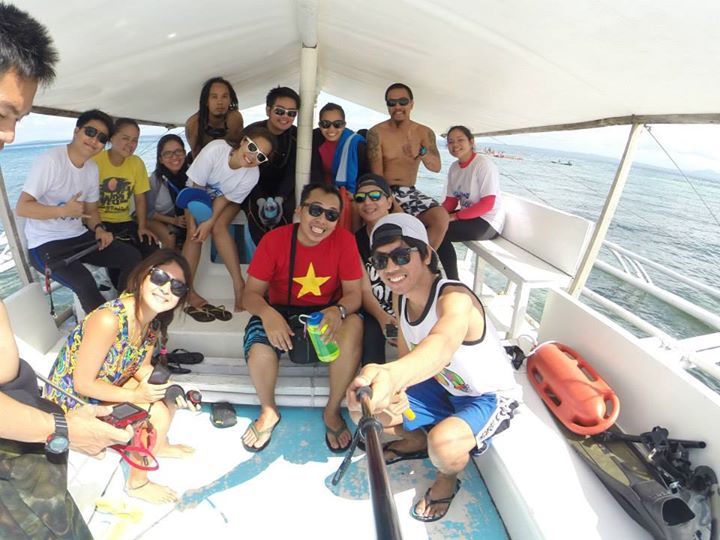 To keep you prepared for trips like this, here are some tips of what to bring:
Quick-dry Towel (Aquazorb)
Swim wear (only one will do)
Plastic to place your wet clothes
Sunblock (You will apply very generously. Make sure you have enough.)
Medicines (for headache/stomachache/diarrhea, and antacid)
Sarong for cover-ups incase you get cold
My total expense for the weekend is only Php1,572.00 that includes:
Php550.00 Ocean Jet round trip ticket
Php650.00 overnight stay at Pamilacan Island (inclusive of 3 meals)
Php50.00  island fee for staying at Balicasag Island
Php322.00 my share for the bangka Php4,000 rent for 2 days
I am ecstatic! With the experience and the amount shelled out, the trip was definitely worth it. I love my weekend getaway! :)
You can plan your summer trip too. I suggest to start it in Bohol. :)
---