With only 15-minute drive from JY Square, you can easily reach Cebu Zipline. I've tried ziplining, superman-style, during a visit at General Santos City but I've never done it in Cebu. I was pleasantly surprised that we have it here too. It's definitely something I would want to take my siblings and guests to experience.
I am not much of a thrill seeker but last weekend, I had all the guts in the world. I wasn't emotionally feeling very well. The slide through the line helped ease it up. I enjoyed it. 
Here I am getting strapped before the slide. I was nervous. I pacified myself and let go because the person who zipped before me was a 10-year old kid (!!!) and he was having fun.  :)
This is the view from the Sky Bar. The Sky Bar offers food, chips, and drinks. The owner, himself, does the mixing.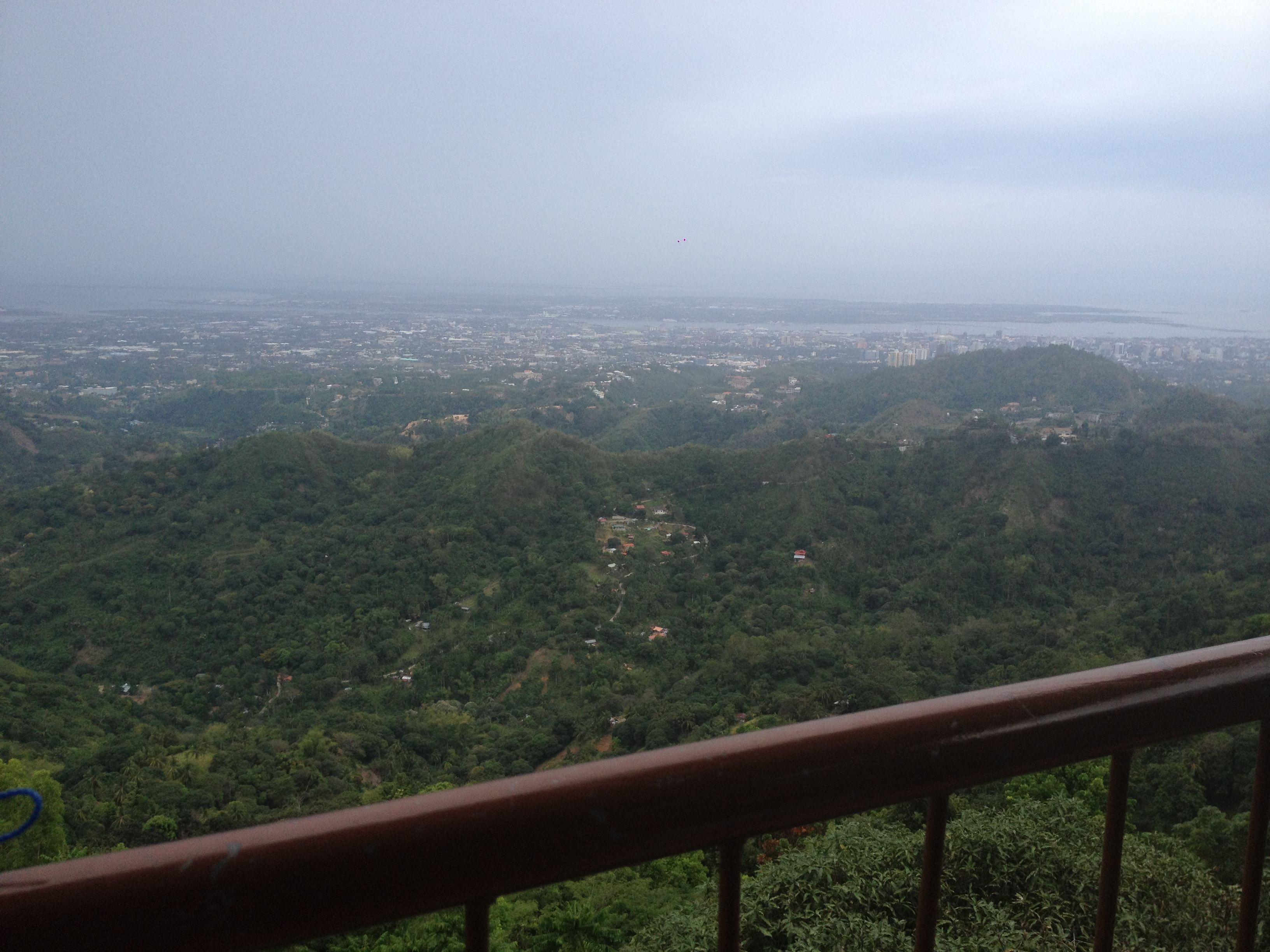 How to get there?
Cebu Zipline is located at Busay, Cebu. When you climb up to Busay, you'll find a big sign at the right side of the road. It's open Mondays to Thursdays from 10am to 8pm. On Fridays, they close at 10pm. On weekends (Saturdays and Sundays), they are open from 8am to 10pm. If you go at night, you will have a wonderful view of the city lights.
---